We offer you these websites to possibly help you in your quest to help yourself and the people you care about.
We also offer you our Covid Resources page.
Please bear in mind that they are potential resources for you, not direct referrals. As always, please use your own discretion when it comes to doing business with a new individual or firm.
---
Financial/Insurance Services
Joe would like you to know about…
Delington Financial & Insurance Services


"At Delington Financial & Insurance Services as an independent brokerage firm, maintaining the independence and peace of mind of the individuals, families, and business owners we serve remains our highest priority. As we thrive to make a difference in the lives of those we help, our business model specializes in identifying and providing sustainable solutions that are designed to help plan for the predictable while preparing for the financial and insurance unexpected planning aspects of life." ~Edward Allen; MBA – Founder: Delington Financial and Insurance Services
---
Funerals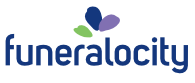 It's not a topic we love to think about but it's important to everyone at some point. Funeralocity.com is there to help us.
Funeralocity.com is a database of funeral home prices, locations and contacts for anyone to access free of charge. It doesn't sell or produce funerals. It's simply designed to help you compare and contact funeral homes to find one that suits your needs. As the website says: "We've thoroughly researched all funeral and cremation providers so you can focus on the important things."
---
Finance
Retirement calculators
Saving Money
38-year-old retiree: America, stop wasting your money on these 7 things—if you want to retire early'
Published March 4, 2020 and updated June 3 2020
This helpful article leads off:
In 2016, I quit my six-figure job in software development and retired early at 35. My wife Courtney, who was 31 at the time, joined me in early retirement a year later. Getting there wasn't easy.
6 facts you should know about banks (but probably don't)
Published July 19 2016 and updated May 18 2020
Interest, FDIC, interest rates, fraud, fees, overdraft…
---
Nursing Homes, and Assisted, and Independent Living
Senior Advisor has finders and info for Nursing homes, Assisted Living & Independent Living.
There's also a page to help you find other living options.

Nurse Next Door provides senior home care that matches seniors with "the perfect Caregiver."
The website also has several good articles about keeping people safe at home.
---
Bath & Shower Safety
10 Bath Safety Tips For Seniors presented at Nurse Next Door home care services, January 28, 2020
---
Scams & Fraud
Articles published at AARP under Money
The AARP "team of fraud fighters has the real-world tips and tools to help protect you and your loved ones." There are articles, you can sign up for alerts, and you can look up scams in your area.
One article to see is Ways to Avoid Fake-Check Scams.
---
Taxes
More articles at AARP published under Money, with the focus on taxes.
This includes an article entitled How Long Do You Have to Keep Tax Records? published July 10, 2020
Did you know you only need to keep some of your financial documents for only 3 years?
And there's more on taxes too. For example, Should I Pay My Taxes to the IRS With a Credit Card?
---
Staying Healthy
How to use 4-7-8 breathing for anxiety — and article and how-to at Medical News Today, may help you stay calm and balanced while also making sure you use your lungs.
As it says: "This breathing pattern aims to reduce anxiety or help people get to sleep. Some proponents claim that the method helps people get to sleep in 1 minute. There is limited scientific research to support this method, but there is a lot of anecdotal evidence to suggest that this type of deep, rhythmic breathing is relaxing and may help ease people into sleep."