Estate Planning is a phrase you likely hear often as you try to figure out what to do to protect your assets.
But what, exactly, is estate planning and at what age do you need to deal with this task or at what age do you need to worry about it?
Questions? Ready to get started? Call us at (310) 823-3943.
Estate Planning is so much more than just having a Will
Most of us know that its a good idea to have a Will or the alternative Living Trust. But an estate plan goes beyond just a Will that declares what you leave to your loved ones.
A full estate plan deals with all financial aspects, such as taxes and a business plan if you own a business. It also includes medical planning so you'll be cared for if you become incapacitated (hopefully at a ripe old age after a great, fully-lived life). Plus, it sets the rules for taking care of children, incapacitated people in your care, and perhaps even pets. Finally, it accommodates your own funeral and burial or cremation.
Leaving your assets to a family member or friends may seem simple and straight-forward.
You might think, "I'll write out my instructions on a piece of paper. A simple, "I …being of sound mind and body…" Of course, you can do this — and it can work as long as you follow the law of your state. You can Will your house or condo to any person you choose. But, in doing so, you may be leaving that loved one a heap of taxes and paperwork with no real property to be had at the end of the process.
You might be so sure you've written things out clearly, but being unaware of how a court will interpret your words, you'll end up with exactly the opposite of what you actually want. For example, you leave something to your children. But does "your children" include an adopted or foster child or some other arrangement that you consider family?
At what point is it important to think about leaving our worldly possessions to others?
It's always a good idea to have an Estate Plan.
When is it not important to have an Estate Plan?
Only when you care about absolutely no one, including yourself.
(However, we don't expect that's you as you've taken the time and effort to find our website.)
For certain, it's important to start an estate plan as soon as you have children because children are your most important asset.
It's also important to start an estate plan when you acquire any property.
In California, start your estate plan:
When you have anything and care about who gets that item you care about — or who doesn't.
When you care about how you are taken care of in the event that you become unable to voice your opinion about your health care or become unable to care for yourself.
When you have real estate worth more than $80,000.
When you have any other property held in your name alone with no beneficiary designation.
When you want to leave possessions to a charitable organization.
At what age is it important to think about defining your final moments?
Sadly, many people fall victim to accidents, illness or dementia before setting up a plan, leaving them unable to make their own health care decisions.
Without an Advance Healthcare Directive that specifically outlines your wishes and instructions for your health care which includes nominating an agent to carry out those wishes, you could end up in a bad situation  — costing your loved ones both financially and emotionally. We have a page that explains Advance Healthcare Directives so you can learn more.
If you have not yet properly planned your estate, it's likely that your home and most of your assets will be subject to unnecessary income and/or estate taxes and legal fees when you pass on. However, these taxes and legal fees are avoidable — if you properly plan your estate.
Know your state
Estate planning can differ from state to state so it is important that you think out your plan for the state in which you, or the person who owns the estate, lives. This is a critical concern for those of you who are adult children of older people who reside in another state.
If your parents live in California but you do not, be sure to consult an attorney in California for them. The laws in California are different from the rest of the country.
---
What does an Estate Plan contain?
Your California Estate Plan will be a collection of documents that hold up in California's courts.
Exactly which documents depends on your assets and your wishes. They include concerns for both while you're alive and after your passing.
When we at LA ElderLaw work with you, we begin by speaking with you, discussing what you own and what you want to do with it, talking about your wishes for your own care and what you'd like to have happen to you after your death. We also discuss how to care for those for whom you are responsible, if any. We'll learn whether you wish to leave something of value to any charitable organizations. Perhaps there are more things for us to discuss. We will learn this as we talk with you. We will also help you create a plan for how your assets will be managed if you become unable to manage them yourself.
We then prepare legal documents that explicitly state your wishes.
These will include things such as:
A Will
A Grant Deed
Financial Power of Attorney
What is Financial Power of Attorney? 
If you ever become incapacitated you will still have bills to be paid, investments to be monitored, and financial decisions to be made; the Financial Power of Attorney gives the person you nominate the power to keep all those various financial matters under control.  The person named as your Power of Attorney will have the power to access your bank (and other financial) accounts, so be sure the person you choose is someone you trust.
Extra considerations for a Blended Family
When you have a blended family — children, then a second spouse and perhaps their children — you'll likely want to provide for that new spouse but not have it cost you the security you wish to give your own children. As a blended family you have several options. You'll likely want to look at each and consider the long-term effects each planning option might have in your family. We can customize an Estate Planning Solution that will work for you and your family within the state of California.
But I don't have an "Estate."
Are you thinking you don't have an estate so an Estate Plan is haughty, silly, inappropriate, or just plain not necessary? So many people make the mistake of thinking they don't have an estate because an estate is a large home on a large amount of ground or so much money that you need to create a trust.
The reality is that everyone has some kind of estate. Your estate is, simply put, the fair market value of your assets minus your debts.
Please plan for your children!
If you have children, you need to plan for them.
You might not think you have anything of an "estate" to leave for them — but choosing a guardian to raise them according to your values, setting up the documents to enable someone who loves your child is leaving your child the ultimate legacy.
We've set up a page here that specifically helps you with planning for your children.
I
f you choose to work with us, we'll be with you every step of the way to determine your needs and work them out the best way for your situation.
You don't need to plan anything at all before you meet with us and you certainly don't need to stress.
This stuff is complicated but we'll be going over everything with you step by step, as is best for your own situation. This isn't because we want to rack up your bill. (It doesn't.)
An Estate Plan is an opportunity to say thank you!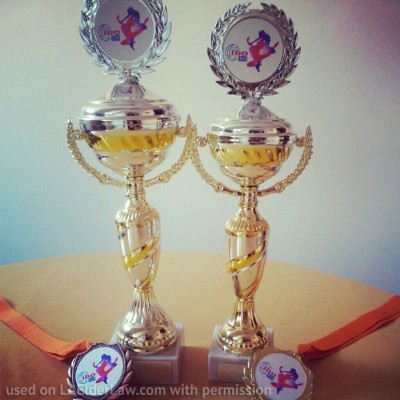 Your Estate Plan is more than a just a way to distribute property to others.
That hand-blown Venetian glass jewelry you and your parents bought on a trip to Venice becomes a symbol of family travel when you pass it to your daughter or niece. Your coin collection, that baseball glove, a painting…
The awards you won for your favorite sport encourage a young athlete you now coach.
You will need to choose an Executor — but who, how?
It can be tricky to choose the right Executor for your estate. One sibling may see it unfair for another to be given the honor or task. Siblings may gang up on one another, making it very difficult for the child you select. Or you may want to select a friend but the friend may not be up to the task.
The Executor faces a lot of legal paperwork and court filings to be handled.
We you help you choose you Executor. There are all many professional options available if you do not feel you can select a competent and appropriate Executor.
Keeping your Estate Plan up to date
It's very important to realize that as laws change — and they often do — by the time your plan is needed, your plan may not hold up well and may not have the results you desire. For this reason, we offer a Maintenance Plan and we believe we are the only law firm in Southern California that offers this option.