Elder Law is a term that has been bandied about for the past twenty years or so. You hear it. You may have an idea of what it is. But you might not have a clear idea. We hope to clear that up for you here.
So, what is Elder Law?
Elder Law is basically a broad term for all of the areas of legal practice that deal with the issues of people who are aging. (In reality, everything in one's life is an aspect of aging.)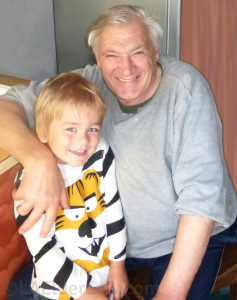 "Elder Law" in California
LA Elder Law is based in Southern California and therefore focuses on California law.
In California, Elder Law is:
The Federal and State laws put in place to protect California citizens as they age.
(Some laws also extend to protecting those who become incapacitated.)
Knowing how to best access the services available to Californians.
Knowing how to provide an aging (or incapacitated) Californian with the best services available.
Planning in advance to protect the properties — financial investments and real estate — that a Californian has accrued/earned so it does not prevent an aging person from obtaining benefits.
The laws regarding Elder Law issues are the same from San Diego all the way up through Irvine and Santa Monica or Marina del Rey to Woodland Hills and Thousand Oaks to Santa Barbara to Redding and the border.
Why do people of all ages need Elder Law?
"But why should I care about Elder Law? We raised our children well. They love us. They'll take care of us when we grow older."
Sadly, your children, even with the best in their hearts and their best intentions, cannot always help you. You need to help them be able to help you — while you still can.
"We love our parents. We'll take care of them as long as we can, or find the best place for them to be well cared for."
These are noble wishes to have for your parents, but without written documentation that makes your parents' wishes clear, your desires for them are only hearsay and won't necessarily be met.
What if you and your siblings have different feelings about what's best.
Will you be able to get your parents into that great independent housing or care facility?
If you are able to have your parents live with you, will you have the physical and mental support as a caretaker? You need to work with them to ascertain their wishes and make these wishes official. You also need to work with your parents to plan for their best financial future. 
Thes are some of the issues that California residents need to prepare for, and that LA Elder Law helps clients with.
W
e follow through with someone's last wishes over the long haul, often in spite of family conflict.

We, at LA Elder Law, the Law Offices of Joseph C. Girard specifically focus on:
Government benefits for Long Term Care and Special Needs Planning
Government benefits for Nursing Home and In-home Care
Wills & Trusts
Conservatorships
Estate Planning
Medical Care or Physicians' Directives
Powers of Attorney (Durable Power of Attorney)
Other Specific Declarations
Estate Law
Estate Planning
California's Medicaid, called Medi-Cal Planning (qualification & avoidance of recovery)
Medicare coverage
Asset protection
Special Needs planning
Guardianships
Litigation involving financial elder issues
Protection against financial elder abuse
Protection against neglect
Estate planning (Wills, Trusts, advance Health Care Directives, Powers of Attorney for Property, etc.)
Protection against fraud and deceitful behavior
Probate and Trust litigation
Planning for Adult children
Government benefits of all kinds (Social Security, Medi-Cal/Medicaid, etc.)
Real estate and mortgage assistance
Counseling and advocacy of rights
End-of-Life Planning